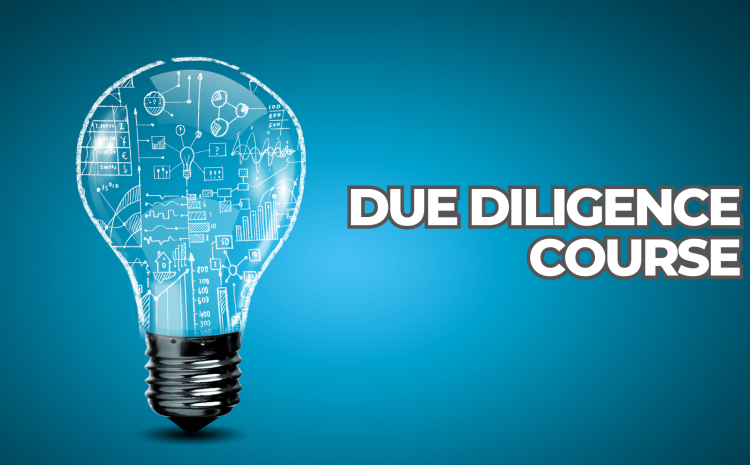 The course equips you with a comprehension of the various concepts and practices in due diligence. In today's world, principal decision-makers commit many blunders during the investment or acquisition of companies, assets, intangible assets, etc. Our course, thus, offers in-depth knowledge of the various steps involved in due diligence, thereby enabling the participants to handle complex situations in mergers and acquisitions, investments, and strategic tie-ups. By the end of this course, you would have acquired many critical due diligence skills and expertise required to achieve your organization's objectives.
Overview
The course will provide a detailed explanation of the fundamental concepts of due diligence and how due diligence objectives accomplished in complicated scenarios. The course designed to ensure that complex concepts are delivered to participants in a simple way, thereby supporting them in remembering and applying these concepts in their current jobs and essential business decisions. By being a part of this course, you will be able to produce a cohesive due diligence methodology suitable for any investment or deal. You will also gain knowledge on how a due diligence process can be useful and how you can avoid the disaster.
Who should attend
Anyone who wants to enhance their expertise in due diligence or want to build a career should attend this course, which includes:
Investment or strategy professionals
Finance managers, business analysts, equity analysts, bankers, portfolio managers;
Finance directors, development directors, directors of strategy;
Functional/ department heads and decision-making professionals;
Financial professionals, such as CPAs and CFAs;
Business owners, entrepreneurs, investors, and consultants;
Corporate financiers, corporate planners, in-house lawyers, and company secretaries;
Any other professionals who want to upgrade their skills in due diligence.
Methodology & Trainer
Non-theoretical methodology, which includes interactive discussions, case studies, interactive games, and assignments to understand the concepts and their applicability.
We carefully choose all our trainers who possess rich and vast experience in the financial sector. The course will be conducted by an experienced training professional having more than 19 years of industry experience with some of the world's leading financial institutions, specializing in corporate finance, investment banking, due diligence, company valuation, and asset valuation.