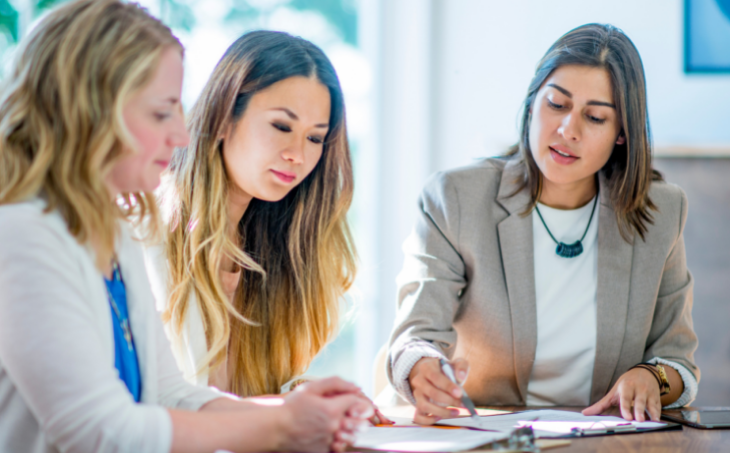 Fund Raising Course
The course equips you with a comprehension of the various industry standards, strategies, and practices in corporate fundraising. Our course also offers in-depth knowledge of fundraising and gives an insight on how to identify potential investors who are willing to invest funds in your company, support, or sponsor organizational operations. Besides, you will also get an insight into the various issues encountered during fundraising, such as various requirements, processes, documentation, terms, etc. in raising capital from the investors and markets.
The course will provide a detailed explanation of the key concepts in
corporate fundraising
and how successful fundraising from the right investors can accelerate the company's progress and value. The course summarises both the investors/financial institutions and company perspective as per current industry trends and requirements. It covers detailed various funding options suitable for different situations and how do corporate choose the best options after analyzing the condition, obligations, and financial impact of these options on their business. Thus, a detailed analysis of all these funding options will help the participants to take vital business decisions in their career and thus save costs and add value to the company
Anyone who wants to enhance their expertise in corporate fundraising should attend this course, which
includes:
Managers, business analysts, bankers, portfolio managers, etc
Functional/ departments heads and fundraising professionals
Middle to senior managers from different industries
Fundraising professionals
Business owners, entrepreneurs, investors, consultants, etc
Any other professional who wants to build up his/her finance capabilities
Methodology
Non-theoretical methodology, which includes interactive discussions, case studies, interactive games, and assignments to understand the concepts and their applicability.
Trainer
We carefully choose all our trainers who possess rich and vast experience in the financial sector. The course will be conducted by experienced training trainers having more than 19 years of industry experience with some of the world's leading financial institutions, specializing in corporate finance, capital markets, investment banking, and private equity.
Module – 1: Overview of Corporate Fundraising
Overview of corporate fundraising
Why it is an important and regular need for corporates
Some common myths in fundraising
Module – 2: Process for Fund Raising
Process in corporate fundraising
Some golden rules used in industry
How best manage these process
Module – 3: Strategies to Estimate Funding Requirement and its End Use
Various approaches to calculating the funding requirement
How to build industry acceptable financial plan and funding gap
Review different fund options and its suitability
Module – 4 : How to Prepare for Fund Raising
Different house cleaning steps needed
Preparing of relevant documents
Requirement of a various internal and external team
Module – 5: How to Create a Strong Team
Critical mistakes in involving team
Strategies to balance in-house vs. external expertise
How to allocate responsibilities
Module – 6: Preparation of Virtual Data Room
Why prepare a virtual data room
List of documents required
How to reduce time and process
Module – 7: How to Prepare for Due Diligence
Importance of DD in fundraising
Steps involved in DD and how to manage the process
Cost and time issues
Key mistakes to avoid
Module – 8: Role of Various Advisors in Fundraising
How do advisors help in raising funds
Best utilize the external resources at minimum costs
Key mistakes to avoid
Module – 9: Strategies to Manage/Improve the Internal Cash Flows
How to improve your cash flows
Managing your budgets and its impact
Treasury, operations and cash management
Module – 10: Capital Market including IPOs, Bonds, etc
IPOs in various markets
Process and costs in IPOs
Various obligation and compliances
Module – 11: How to Raise Private Equity
How does a PE funding work?
Process of deals evaluation
Keys terms and obligation
Module – 12: How to Raise Angel and Venture Capital
When to seek angel investments
Various sources of angel investments
Risk and its management
Module – 13: How to Raise Project Finance
Suitability of Project finance and its sources
Keys things analyzed by banks
Key terms and obligations
Module – 14: How to Raise Working Capital and Export Finance
Various options and their costs
Review the business and its sources
Documents required and timeliness
Reviewing the potential credit problems
Module – 15:How to Raise Crowdfunding Platform
Applicability of crowdfunding?
Review of the different crowdfunding models
Module – 16: How to Raise Mezzanine Loan
Importance of a mezzanine loan
How does mezzanine financing work?
Key terms and suitability of various scenarios
Module – 17: How to Raise Leases
How to use leasing as a source of finance
Keys terms and its management
Strategy to raise leasing financing and its implications
Module – 18: Subsequent Actions after Corporate Fundraising
How to manage investors relations and compliances
Mistakes in Corporate Fundraising
How to manage influence prospective investors in your organization
If you want to know more about the program, please refer to our course page at Riverstone Training schedule!