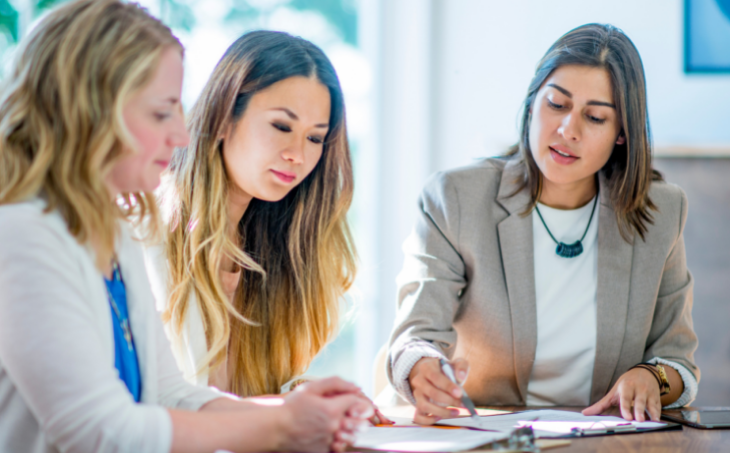 Real estate modelling and analysis Course
The course equips you with a comprehension on the various concepts and practices in the real estate sector. Our courses also offers in-depth knowledge of the financial protocols relevant to the real estate market. Consequently, the participants will be equipped with the know-how to formulated advanced and effective real estate financial models independently.
The course will explain the key concepts and metrics involved in the cash flow of real estate. The course is designed to ensure that the participants get thorough insights on whether to own or rent a real estate possession and make practical decision regarding financing and investing in the real estate field. Furthermore, the course also highlights the role of private equity in commercial real estate.
Anyone who wants to enhance their expertise in. Real Estate modeling and analysis should attend this course, which includes:
Middle to senior managers from different industries
All professionals who want to deal or currently deal with financial modeling in their company
Consultants, advisors, and other professionals who wish to improve their modeling skills
Methodology
The non-theoretical methodology includes interactive discussions, case studies, interactive games, and assignments to understand the concepts and their applicability.
Trainer
We carefully choose all our trainers with rich and vast experience in the financial sector. The course will be conducted by an experienced training consultant having more than 20 years of industry experience with some of the world's leading financial institutions, specializing in corporate finance, investment banking, corporate fundraising, company valuation, and asset valuation.
Module – 1: The Real Estate Segment: An Overview
Understanding the structure of the real estate segment
Reviewing the access points and performance of the real estate market
Significance of accounting in the real estate sector
Module – 2: Different Types of Real Estate business model
Studying the 'Develop and Hold' business model
Reviewing the 'Develop and Land Lease/Sell Pads Site' model
Implications of the 'Develop/Lease-up, and Sell' model
Module – 3: Reviewing the Real Estate Model Process and step
Reviewing the net operating income modeling of residential, commercial, hostels, mix development etc
Process of cash flow before debt service modeling
Phases in interest expense modeling, metric acquisition modeling, and metric disposition modeling
Module –4: Real Estate Financial Modelling Setup
Setting up the transaction and operating assumptions; projecting the construction period
Building the pro forma and making return calculations
How to make an investment decision based on your conditions and model output
Module – 5: Management of Construction Schedule in Real Estate
How to create a work breakdown structure
Setting reasonable deadlines for milestones
How to link each of the milestones with the available resources
Module – 6: Incorporation of Revenues, Costs, and Taxes in Financials
How to calculate the cap rates and net operating income (NOI)
Undertaking sensitivity analysis and valuation matrix
Reviewing depth service, before tax and after-tax cash flow
Assessing the advanced revenue and expense modeling
Module – 7: Financing the Real Estate Business
Implications of standard financial covenants and their application to cash flow
Importance of various structures, such as amortization
Reviewing mezzanine and participation loans
Module – 8: Real Estate Debt Modelling
Strategic understanding of loan-to- value (LTV) and loan-to-cost (LTC)
Significance of debt service coverage ratio (DSCR) and debt yield
Studying loan constant: Positive vs. negative leverage
Module – 9: Formulation of Waterfall Mechanism of Real Estate
Discussing the equity waterfall model
Significance of the equity waterfall mechanics
How to build a waterfall structure
Module – 10: Formulation of Real Estate Cash Flow Statement
Studying gross profit ratio (GPR), general vacancy, and credit loss
Implications of percentage rent and storage income
Significance of tenant improvement allowances and leasing commissions
Reviewing advanced cash flow modeling
Module – 11: Sensitivity and Scenario Creation and Analysis
How to do sensitivity analysis on suburb property values
Assessing the differences between sensitivity and scenario analyses
Perform sensitivity and scenario analyses
Module – 12: Real Estate Valuation
Undertaking DCF analysis and cash-on- cash return
How to undertake yield-based valuation
Reviewing the private equity valuation approach
Implications of the hotel and land valuation
Module – 13: Private Equity Investments in Real Estate
How to formulate capital reserves
Determining the loan proceeds, loan payoff, and total levered cash flows
Analyzing levered and unlevered equity multiples
Module – 14: Formulation of Principal Real Estate Metrics
Assessing the principal real estate investment analysis metrics
Significance of internal rate of return (IRR) and Excel workout
Review of capitalization rate, cash-on- cash rate, equity multiple, and Excel workout
How to calculate property value per square feet
Reviewing the investment analysis investment metrics
If you want to know more about the program, please refer to our course page at Riverstone Training schedule!