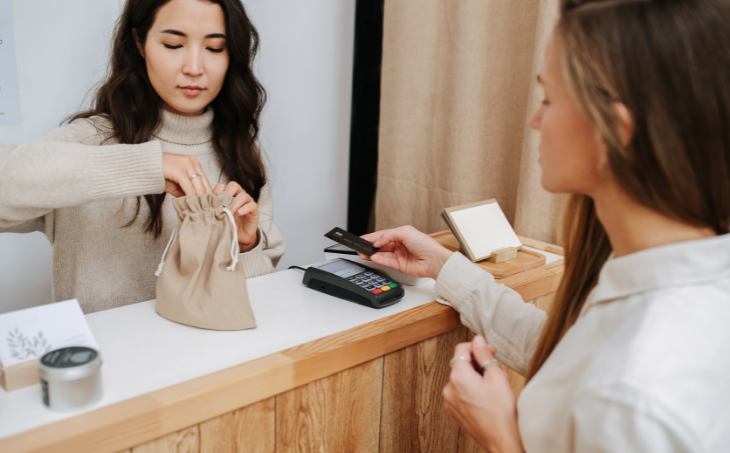 WHAT ARE FAST MOVING CONSUMER GOODS?
Fast-moving consumer goods or FMCG are products that get sold out quickly. These products are also called consumer packaged goods. The FMCG products have a very high demand in the market. People love having them or need them regularly; as a result, they sustain for a short period on the shelves.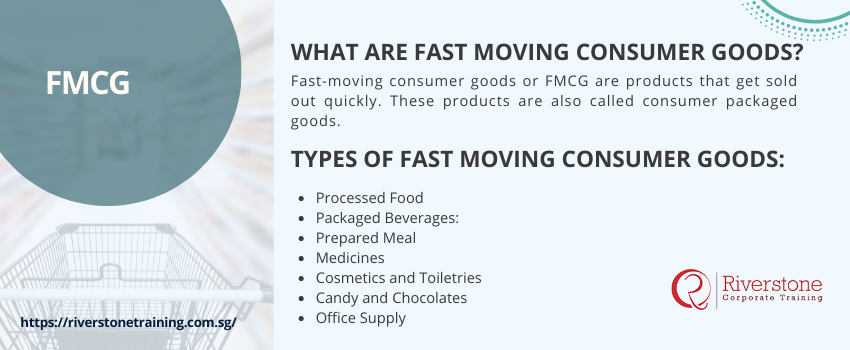 TYPES OF FAST MOVING CONSUMER GOODS:
The FMCG product category includes a wide variety of food products, which are made available to consumers through retail stores. Milk, packed juice, chips, all these are a type of Fast Moving Consumer Goods (FMCG) products. These FMCG products are categorized, which looks like this:
Processed Food:
This is one of the tastiest foods. People love having processed food, which results in frequent sales. The category of processed food includes cheese, boxed pasta etc.
Packaged Beverages:
These are very refreshing. Especially in the summers, they are one of the go-to options. Packaged beverages include energy drinks and tetra packed fruit juice.
Prepared Meal:
These are ready to eat meals. This category of Fast Moving Consumer Goods (FMCG) serves the purpose. People are hungry, and they don't have time to cook. So this results in good sales.
Medicines:
This category is a necessity more than anything else and includes all the medicines, health and hygiene products, test kits etc. It's something which is frequently sold and shopped.
Cosmetics and Toiletries:
It is again something that serves the purpose and has a long shelf life. This category includes all hair care products, soaps and all sorts of makeup.
Candy and Chocolates
These are the most category of fast-moving consumer goods products and target all ages of consumers from kids to older people. Candy and chocolates are fast-moving and sold by many companies like Nestle, Cadburys, etc. Huge consumer demand makes its shelf life shorter.
Office Supply:
Office supplies like pens, notebooks, paper, printing inks etc. are a type of FMCG product. Like food, makeup and toiletries, it is a need of all the businesses and companies and therefore bought by people frequently as the results in a great business.
CONCLUSION:
FMCG products are products that are always in high demand. These products get the right amount of profit for the companies, as most of these products are necessities of the consumers.