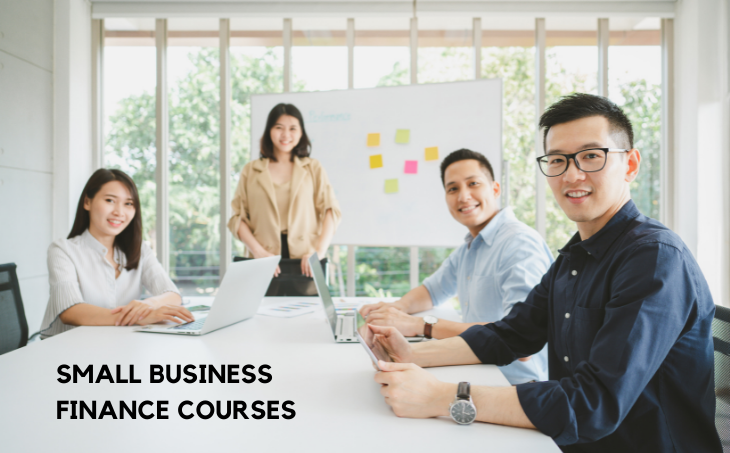 Small Business Finance Courses
Introduction
Small business finance refers to the raising and managing of funds by business organizations. Much of the day-to-day work of business finance is conducted by lower-level staff; their work includes handling cash receipts and disbursements, borrowing from commercial banks on a regular and continuing basis, and formulating cash budgets. Here are courses that are related to small business finance: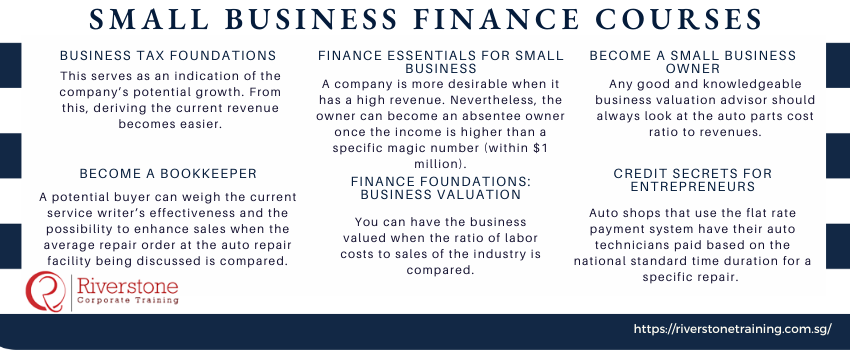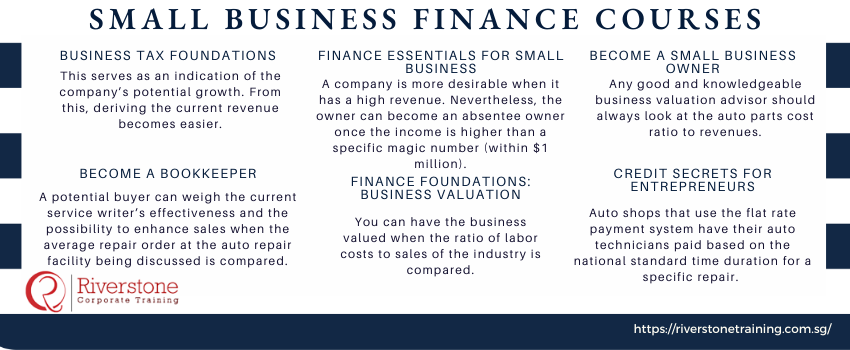 Business Tax Foundations
Whether you are a professional accountant or a manager at a small-sized firm, navigating business taxes can be intimidating. Business taxes are an ongoing process for most businesses, with multiple due dates throughout the year. This course was designed to unlock the mystery around these forms and deadlines. Join professor Michael McDonald as he dives into the foundations of business taxes, detailing what needs to be submitted to the IRS when it needs to be submitted, and the essentials of completing these tax forms. Upon completing this course, you'll have a deeper understanding of the government's rules and requirements, as well as how to save time and funds when filing business taxes. The skills covered in this course are;
Accounting
Small business finance management
Finance Essentials For Small Business
Manage your small business successfully with these finance essentials from accounting professors Jim and Kay Stice. They explain the five reasons so many small businesses fail and outline strategies such as tracking your accounting, managing your operating cycle, and forecasting cash flow that will help you manage your small business better. They also provide valuable perspectives on pricing strategies and the dangers of fast growth. The skills covered in this course are;
Financial Literacy
Small business finance management
Become a Small Business Owner
Start your own business and get it right the first time. Learn everything you need to become a small business owner, from understanding the responsibilities of entrepreneurship to figuring out the legal, financial, and operational aspects of your future business.
Learn what it takes to start a business alone or with family and friends.
Build your business model and develop your business plan.
Establish your business as a legitimate legal entity.
Become a Bookkeeper
Are you ready to begin a career in finance? Bookkeepers are essential to the success of small businesses. This path will help you build a strong foundation in accounting and small business finance as well as QuickBooks, and the best practices of bookkeeping.
Master the fundamentals of bookkeeping, accounting, and finance.
Create sample company files and records in QuickBooks.
Learn from industry experts on how to run a profitable business.
Finance Foundations: Business Valuation
Do you know the value of your business? Business valuation is critical when selling a small business, bringing on a partner, seeking additional debt or equity financing, establishing the share valuation in an initial public offering (IPO), or buying another company. In this course, accounting professors Jim and Kay Stice provide an introduction to the most important business valuation methods.
They proceed from the valuation of individual assets and liabilities to the valuation of entire businesses. The course includes practice with simple valuation models, such as the use of multiples and price-to-earnings ratios, as well as the more complicated "discounted cash flow" valuation model. The final chapters include fun and practical examination of the value of one very real business—McDonald's—and some parting words of advice.
Credit Secrets for Entrepreneurs
If you have strong credit, then you can borrow money to start or grow the business of your dreams. But getting lenders to trust you is not always easy. This course details what you need to know to build your business's credit score (and reputation) so you can start leveraging serious credit. Get step-by-step instructions on how to find and access your company's credit report; take steps to boost your score; gain access to the funding you need; navigate special credit issues, such as a lack of data for determining if your business has proper credit reporting; and more. The skills covered in this course are;
Entrepreneurship
Credit management
Small business finance management