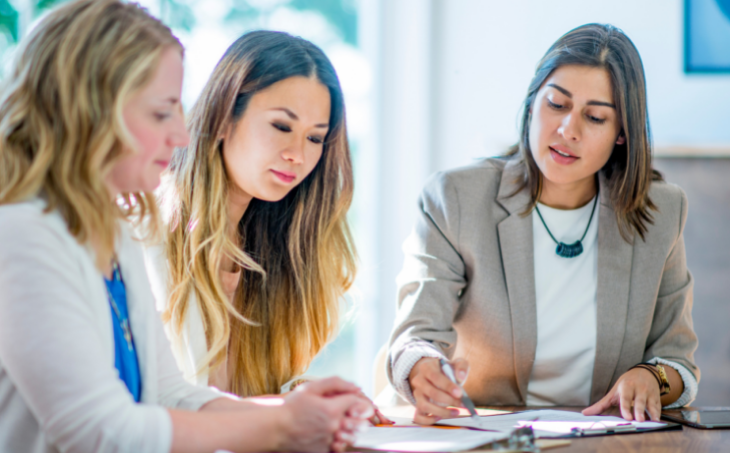 Finance Courses
The modern financial analyst needs to be equipped with the right training to move up the ladder in today's highly competitive marketplace. Finance careers require knowledge on a wide range of topics and skills covering lots of different technical areas. If you are looking to move up the ladder or break into the finance industry, here is a list of the top basic finance courses for students and professionals.
Basic Finance Courses – RiverStone Training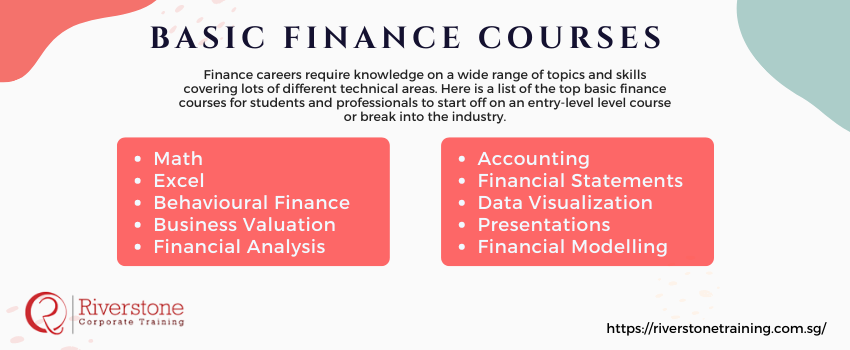 Math
Financial analysts must have a solid understanding of financial math, and in particular, know how to calculate present value, future value, the weighted average cost of capital, beta, un-levered beta, tax schedules, debt and interest schedules, and more.
Excel
Excel is the number one tool for every finance professional. It's critical to know how to use all the various formulas, functions, shortcuts, and how to perform analysis from the bottom up. Taking Excel finance courses online is the best way to get the technical training you need and rise through the rank.
Behavioural finance
This is a slightly different kind of class, as it focuses more on theory than on practical skills. For anyone working in the capital markets, it's a good idea to have a thorough grasp of behavioural finance, and it helps to round out your skillset.
Business Valuation
Last but not least, at least one business valuation course is highly recommended for all finance professionals, even those not working directly on valuations. Knowing how to value a business can be very useful across a wide range of departments, such as accounting (impairment testing), investor relations (dealing with equity research analysts), corporate development (acquiring other companies), and operations (understanding the impact of operational decisions on a company.
Financial Analysis
This is the "core" of a financial analyst's job description. Classes on financial analysis will teach you how to calculate metrics like margins, growth rates, P/E ratio, Return on equity (ROE), Return on Assets (ROA), debt/equity ratio, cash conversion cycle, and more.
Accounting
Key skills that hiring managers want financial analysts to learn from their accounting finance courses are an understanding of debits and credits, double-entry accounting, bookkeeping, journal entries, budgeting, payroll, accounts payable, and accounts receivable.
Financial Statements
When it comes to financial statements, there are many important things analysts need to understand. The most important concepts to get from finance classes are how to construct an income statement, balance sheet, cash flow statement; analyze an annual report, 10-k, 10-q, MD&A report, and all the notes to the financial statements.
Data Visualization
Once an analyst has performed the analysis in Excel, it is critical to be able to create charts, graphs, and outputs that summarize their findings. So The curriculum in such a course should cover design principles, aesthetics, and teach you how to focus attention and tell a story with the data.
Presentations
Every financial analyst spends a great deal of time in PowerPoint making presentations. To be world-class at your job, you need to be able to create slides that tell a story and persuade people using the charts, graphs, and models created to support the business case.
When it comes to financing courses, financial modelling is one of the most sought-after topics. So You'll learn how to forecast a company's performance into the future and build a three-statement model and a discounted cash flow model (DCF), as well as evaluate a leveraged buyout (LBO) or mergers and acquisitions (M&A).
Also, note that taking all of the above basic finance courses will help anyone get on their way to becoming a very well-rounded financial analyst.