What is ESCROW?
Escrow is a legal concept. It describes an arrangement where a third party temporarily holds and is responsible for the funds of two parties involved in the transaction. The third party takes care of the funds on behalf of the two parties by holding it in an escrow account. The funds are released only at the arrival of the right time or when all the terms of the agreement met. This financial arrangement includes the charge of the agent and the fees of the escrow account.
Escrow is beneficial when there is an involvement of a considerable amount and both parties have to perform defined specific terms & conditions.
Though things on the internet are nice and handy, they are risky too. When your businesses get involved in transactions or deals with people online, they are not very sure about the trust factor. In such scenarios, online escrow comes into the picture. It makes sure your deal is ethical and the funds are safe.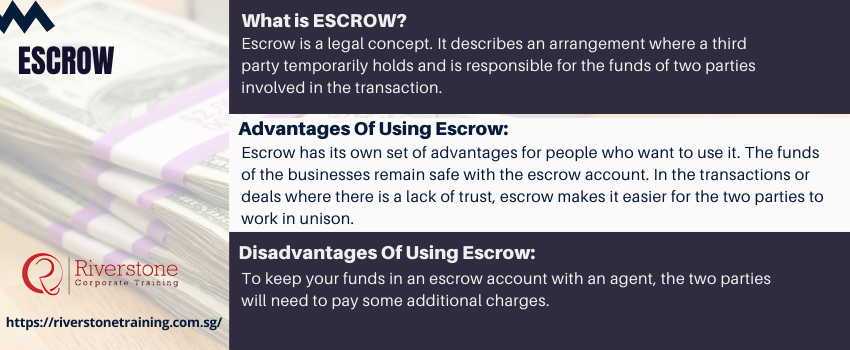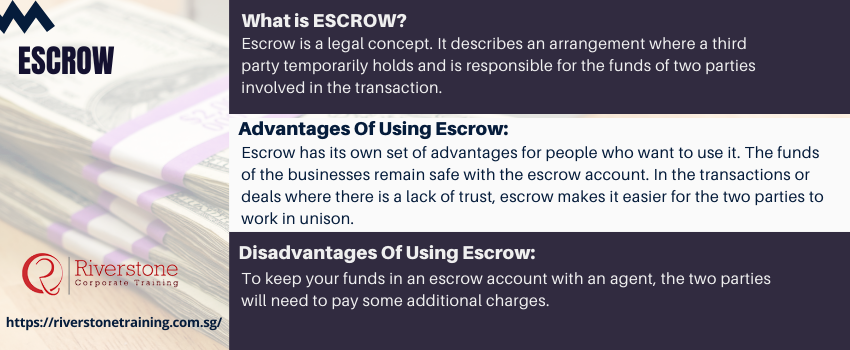 ADVANTAGES AND DISADVANTAGES OF USING ESCROW:
Advantages Of Using Escrow:
Escrow has its own set of advantages for people who want to use it. The funds of the businesses remain safe with the escrow account. In the transactions or deals where there is a lack of trust, escrow makes it easier for the two parties to work in unison. Also, escrow makes a contract or transaction very systematic as the payment would be released only after the completion of the terms.
Disadvantages Of Using Escrow:
To keep your funds in an escrow account with an agent, the two parties will need to pay some additional charges. The other expenses might include a share for the agent and an escrow account fee.
CONCLUSION:
For the deals which involve the transactions of a considerable amount of money, escrow is appropriate. It takes care of the payments and funds on behalf of both parties. Also, directly or indirectly, it keeps the trust intact between the two parties. There are some minimal charges but it gives a sense of security to both parties in terms of payments and funds.