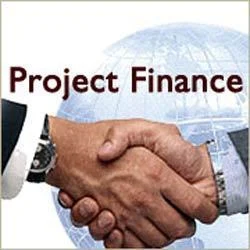 In today's dynamic business environment, financial modeling is an indispensable skill that can propel your career to new heights. Whether you're a finance professional looking to enhance your expertise or an aspiring analyst eager to break into the industry, mastering financial modeling is the key to unlocking countless opportunities. And what better way to do it than through an Online Financial Modeling Course in Singapore offered by Riverstone Training?
Why Riverstone Training?
Riverstone Training is a renowned name in the field of financial education, and it's not by chance. With years of experience, a team of seasoned experts, and a commitment to excellence, Riverstone Training has consistently delivered top-notch financial modeling courses to students and professionals alike. Here's why you should choose Riverstone Training for your financial modeling journey:
Expert Instructors:

Riverstone Training prides itself on having industry experts as instructors. They bring real-world experience to the virtual classroom, ensuring that you receive practical knowledge that can be applied immediately in your professional life.

Comprehensive Curriculum:

The Online Financial Modeling Course covers a wide range of topics, from the fundamentals of financial modeling to advanced Excel techniques. Whether you're a beginner or looking to refine your skills, there's something for everyone.

Interactive Learning:

Learning at Riverstone Training isn't a passive experience. Expect engaging lectures, hands-on exercises, and real case studies to keep you involved and motivated throughout the course.

Flexibility:

Riverstone Training understands the busy lives of professionals. That's why the course is available online, allowing you to learn at your own pace and on your schedule.
Course Highlights:
Let's take a closer look at what you can expect from Riverstone Training's Online Financial Modeling Course in Singapore:
Fundamentals of Financial Modeling:

Build a strong foundation in financial modeling by understanding the core concepts and principles.

Excel Mastery:

Excel is the backbone of financial modeling. You'll learn how to use Excel efficiently and effectively to create powerful financial models.

Valuation Techniques:

Gain insights into various valuation methods used in the finance industry, such as Discounted Cash Flow (DCF) analysis.

Scenario Analysis:

Learn how to model different scenarios to make informed financial decisions and mitigate risks.

Real-world Applications:

Apply your newfound skills to real-life financial modeling projects, gaining practical experience.

Certification:

Upon successful completion of the course, you'll receive a prestigious certification from Riverstone Training, enhancing your credibility in the job market.
Conclusion:
In the competitive world of finance, staying ahead of the curve is essential. Riverstone Training's Online Financial Modeling Course in Singapore equips you with the knowledge and skills to excel in your career. Don't miss this opportunity to learn from the best in the industry and take a significant step toward a brighter financial future. Enroll today and embark on your journey to financial modeling success with Riverstone Training. Your success story starts here!