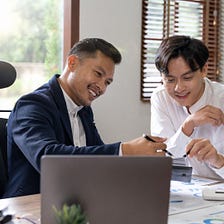 Are you ready to navigate the complex world of finance with confidence and precision? Look no further than the comprehensive Financial Modeling course offered by Riverstone Training. Whether you're a finance professional aiming to sharpen your skills or an aspiring financial analyst seeking to break into the industry, this course is designed to provide you with the knowledge and tools necessary to excel in the realm of financial modeling.
Course Overview:
Our Financial Modeling course is a meticulously crafted program that covers the fundamental concepts and advanced techniques essential for effective financial analysis and decision-making. Delivered by seasoned industry experts, this course is structured to accommodate learners of all levels, from beginners with limited finance knowledge to professionals seeking to refine their expertise.
Key Highlights:
Hands-on Learning:

Dive into practical, real-world scenarios to master the art of financial modeling. Through hands-on exercises and case studies, you'll develop the skills to construct accurate and dynamic financial models.
Comprehensive Curriculum:

Our course is designed to provide a holistic understanding of financial modeling, including topics such as financial statement analysis, valuation techniques, scenario analysis, risk assessment, and more.
Industry-Relevant Insights:

Stay up-to-date with the latest industry trends and best practices. Our instructors bring their extensive experience to the classroom, offering insights that bridge the gap between theory and the ever-evolving financial landscape.
Interactive Learning Environment:

Join a community of like-minded learners, engage in discussions, and benefit from the collective knowledge of your peers. Our interactive platform encourages collaboration and networking.
Flexible Learning:

We understand the demands of a busy professional or student. That's why we offer flexible scheduling options, allowing you to learn at your own pace without compromising on the depth of knowledge gained.
Certification:

Upon successful completion of the course, you'll receive a prestigious certification from Riverstone Training, a testament to your proficiency in financial modeling.
Who Should Enroll:
– Aspiring Financial Analysts
– Investment Professionals
– Corporate Finance Managers
– Business Consultants
– Accounting Professionals
– MBA Students
– Anyone with a keen interest in finance and analytics
Why Choose Riverstone Training:
Riverstone Training has earned a reputation for delivering high-quality, industry-relevant courses that empower individuals to thrive in their chosen fields. Our Financial Modeling course is no exception. With a blend of expert instruction, practical exercises, and a commitment to staying at the forefront of financial trends, we provide an unparalleled learning experience.
Unlock Your Financial Potential:
Elevate your financial modeling skills and open doors to a world of career opportunities. Enroll in the Riverstone Training Financial Modeling course today and embark on a transformative learning journey that promises to enhance your financial prowess. Your future in finance starts here.